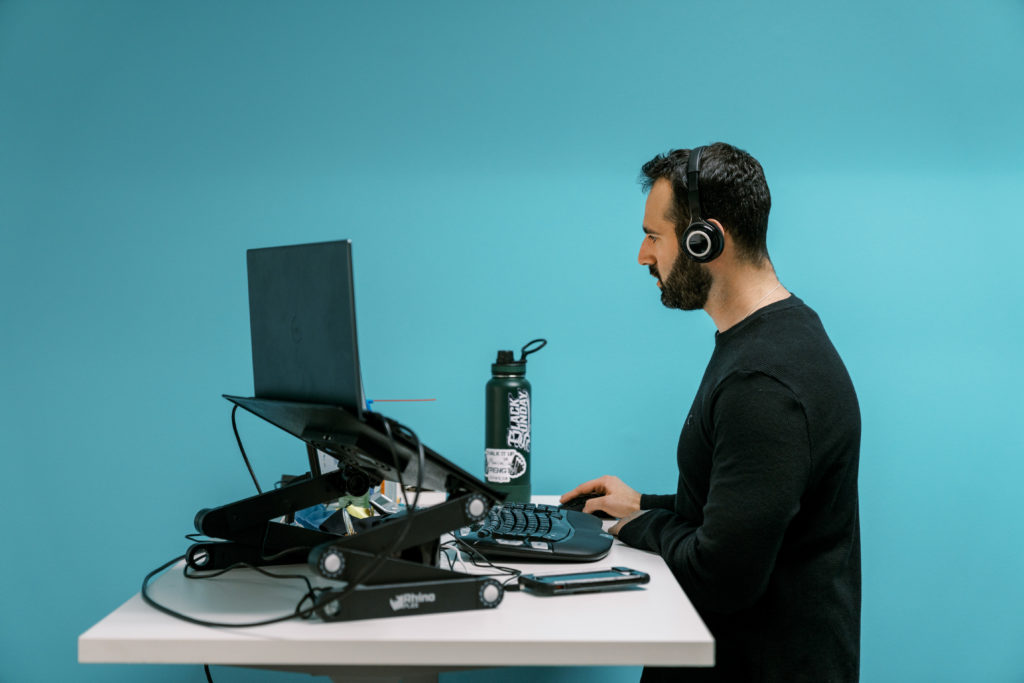 Do you listen to music during work? If so, you may be able to focus more than your counterparts that don't.
Work is commonly seen as a silent and quiet place due to the common misconception that it would minimize distractions and strengthen focus. However, music can actually increase focus. Why is this the case?
Brain Activation
A Stanford study found that "music moves [the] brain to pay attention." Researchers utilized musical compositions from the 1800s in their study and found that "music engages the areas of the brain involved with paying attention, making predictions and updating the event in memory" (Baker). In addition, Dr. Masha Godkin on NCU says that "music activates both the left and right brain at the same time, and the activation of both hemispheres can maximize learning and improve memory." Overall, response to music in the brain is healthy and positive as it activates more of your brain, giving you stronger brain power for working.
Music Genres Recommended
Music choice is incredibly important, especially if you are trying to focus. Listening to lyric-heavy, highly volatile tracks might not be the best way to boost performance while working according to Wrike. Godkin says that it is good to stick with classical music since it is typical instrumental and there are no lyrics to distract you. You can also branch out into meditation music, which is ideal for concentration and helps relieve stress and relax your mind. However, music choice is highly personal! Some genres will work better for you than others, but you will have to go through some trial and error to find the best fit for you.
Biological Effects Of Listening To Music
Listening to music can lower blood pressure and your cortisol levels. Cortisol is the human stress hormone, and the higher it is, the more stressed we can feel. Research has found that symphonic music can lower cortisol levels, regardless of the listeners music preferences. E. Glenn Schellenberg's study at University of Toronto showed that listening to music may enhance one's spatial awareness, plus process information faster and even boost creativity.
Music At coLAB
coLAB does not play music in our open spaces. We give members the flexibility to listen or not listen to music in their workday. Mentioned previously, music choice is very personal. Not everyone likes the same music, therefore we do not play it in our open spaces. Many of our members utilize personal earphones, headphones, etc.
Are you interested in seeing our workspace to test out how music (and a productive workspace) can increase your focus? Book a tour HERE. Looking for general information about coLAB? Click HERE.