Collaborate somewhere new.
Whether you are looking for brainstorming inspiration, a more structured corporate meeting environment or breakout group space, we have what you need. Get out of your office and into our space for a productivity a boost.
The Idea Lab –

$35 / hour
A unique space designed for creativity and thinking out-of-the-box. Take advantage of the flexible seating options to bring your big Ideas to life. Seats up to 8 people. Whiteboard available.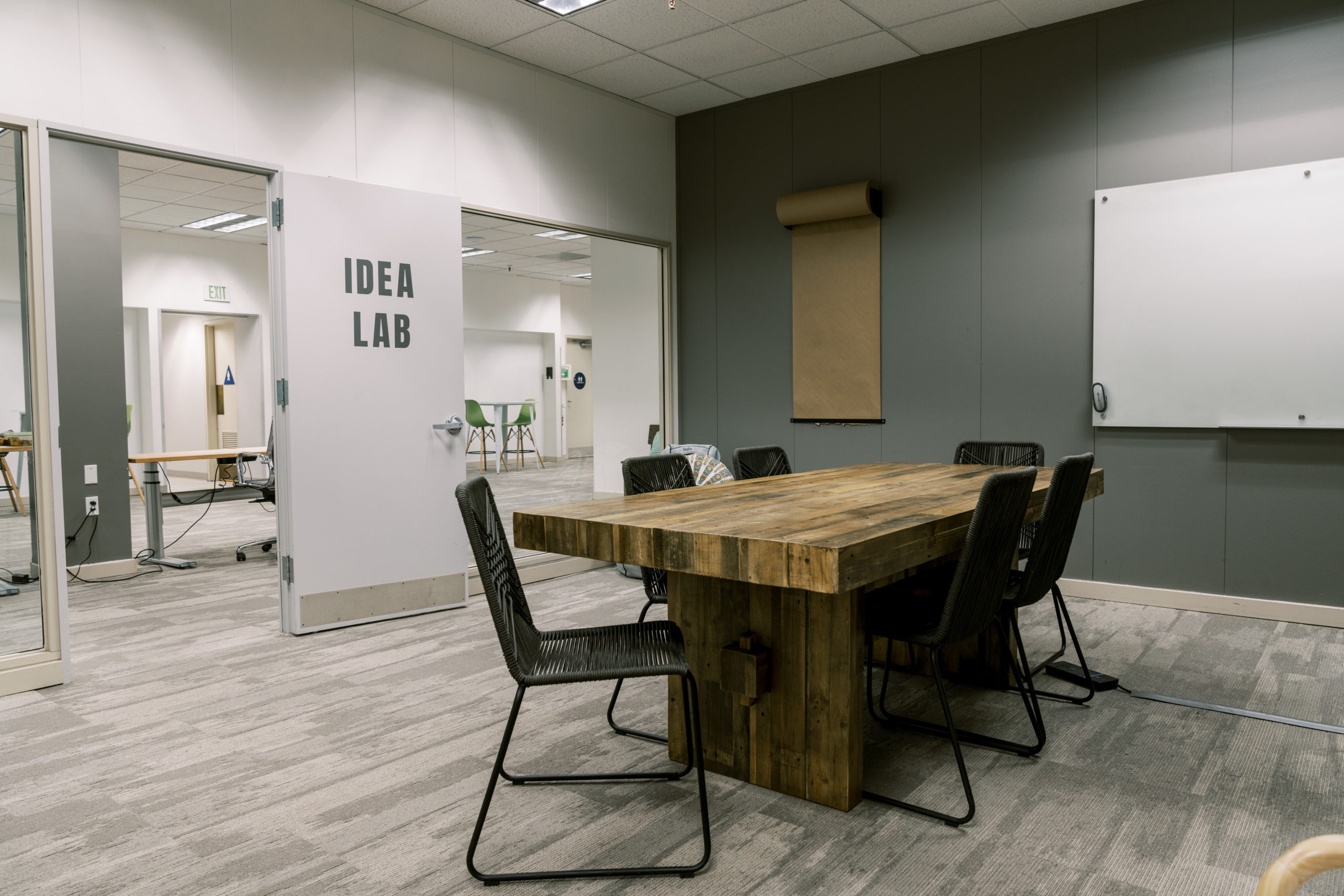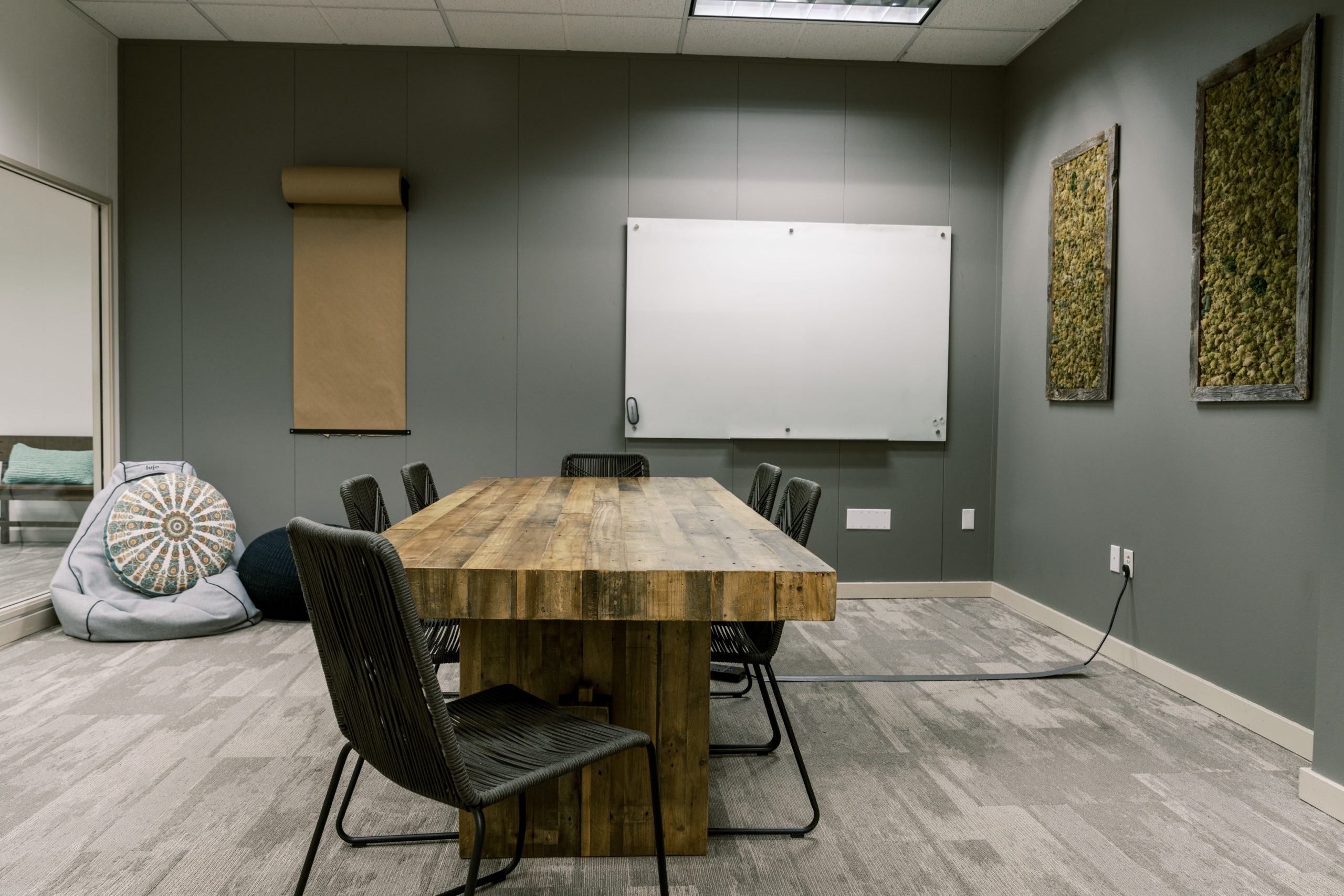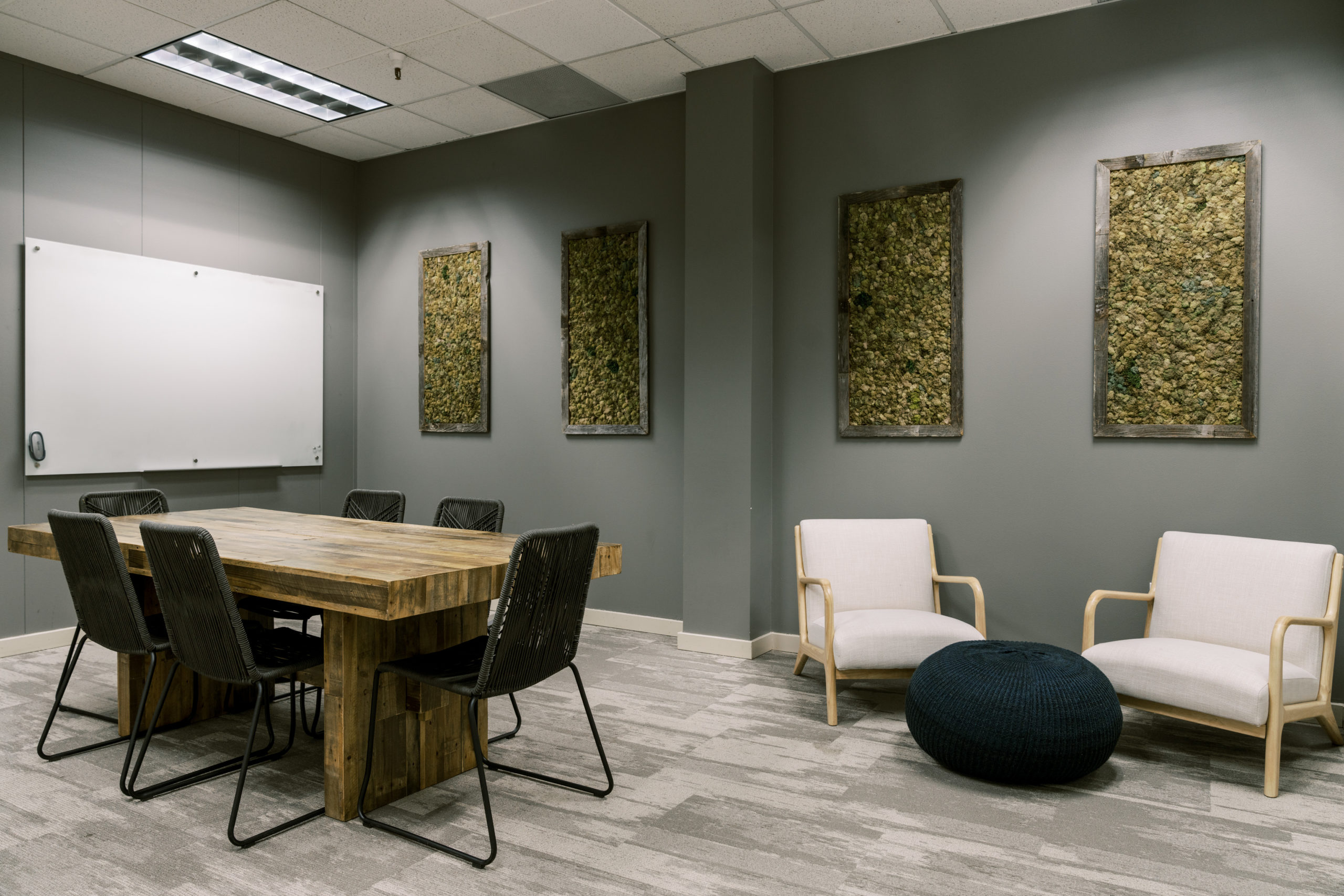 The Genius Lab –

$35 / hour
Get your team together to unlock your intellectual power around the conference table with some serious brainstorming and yes, Genius work sessions. Seats up to 8 people. Flat screen TV and whiteboard available.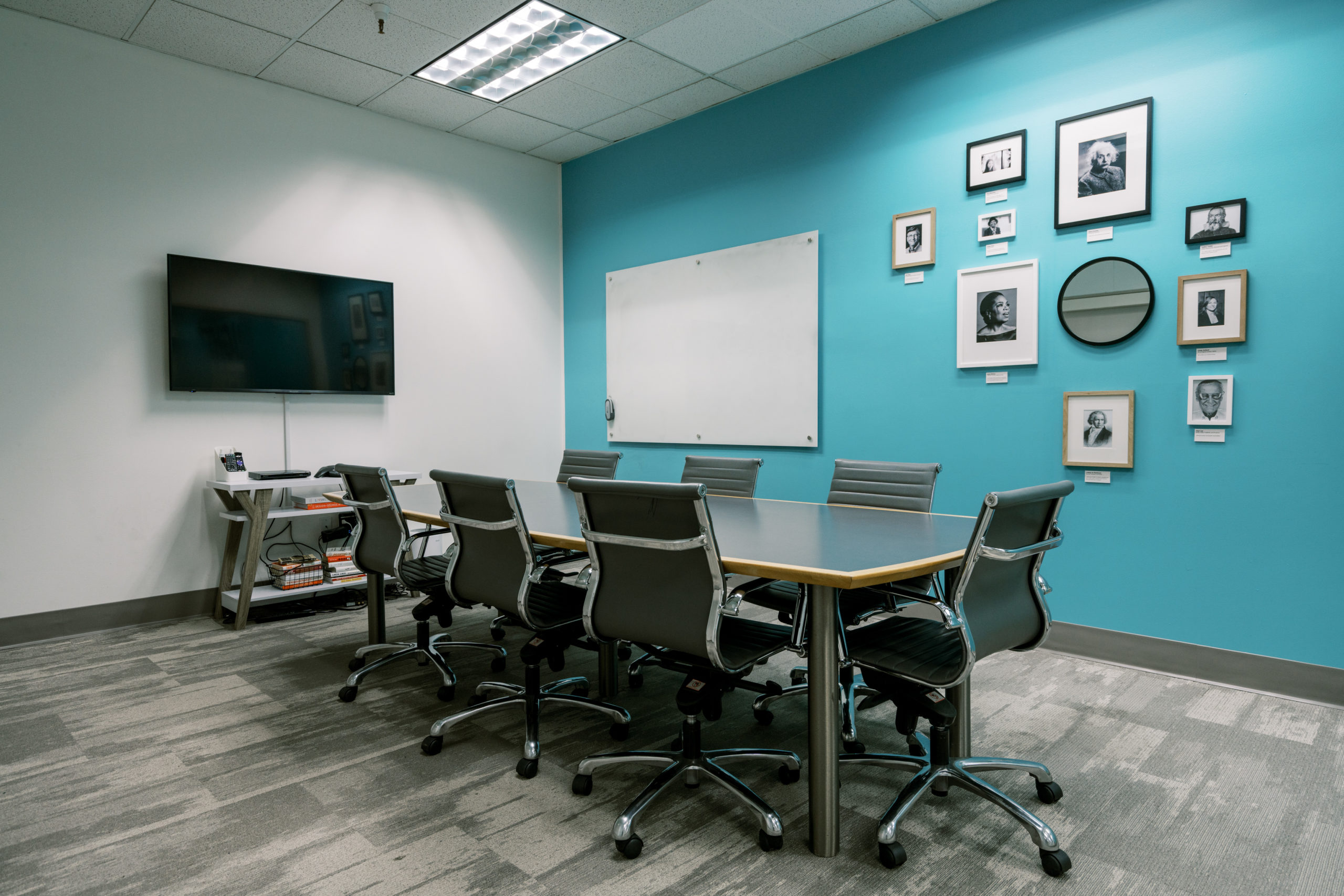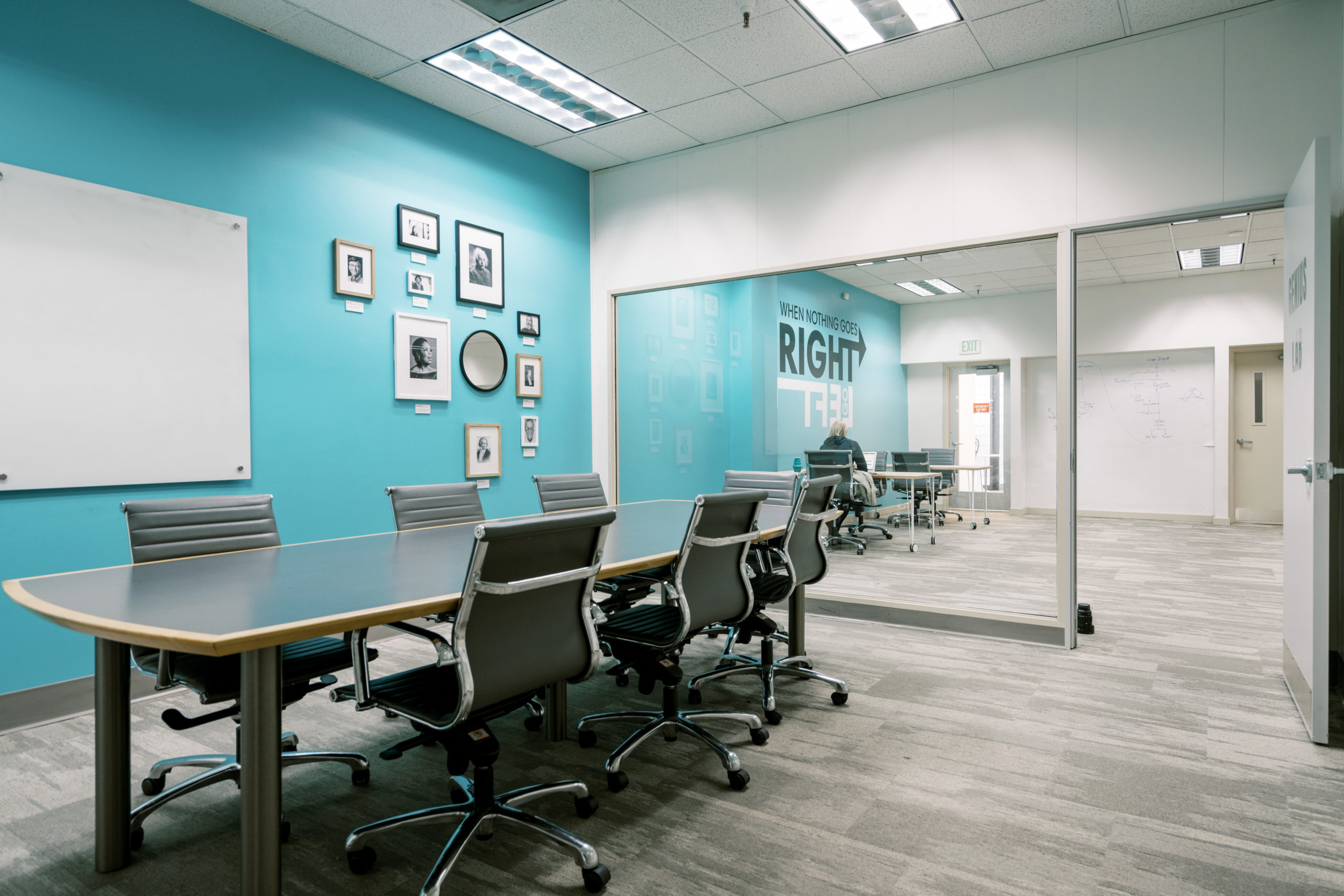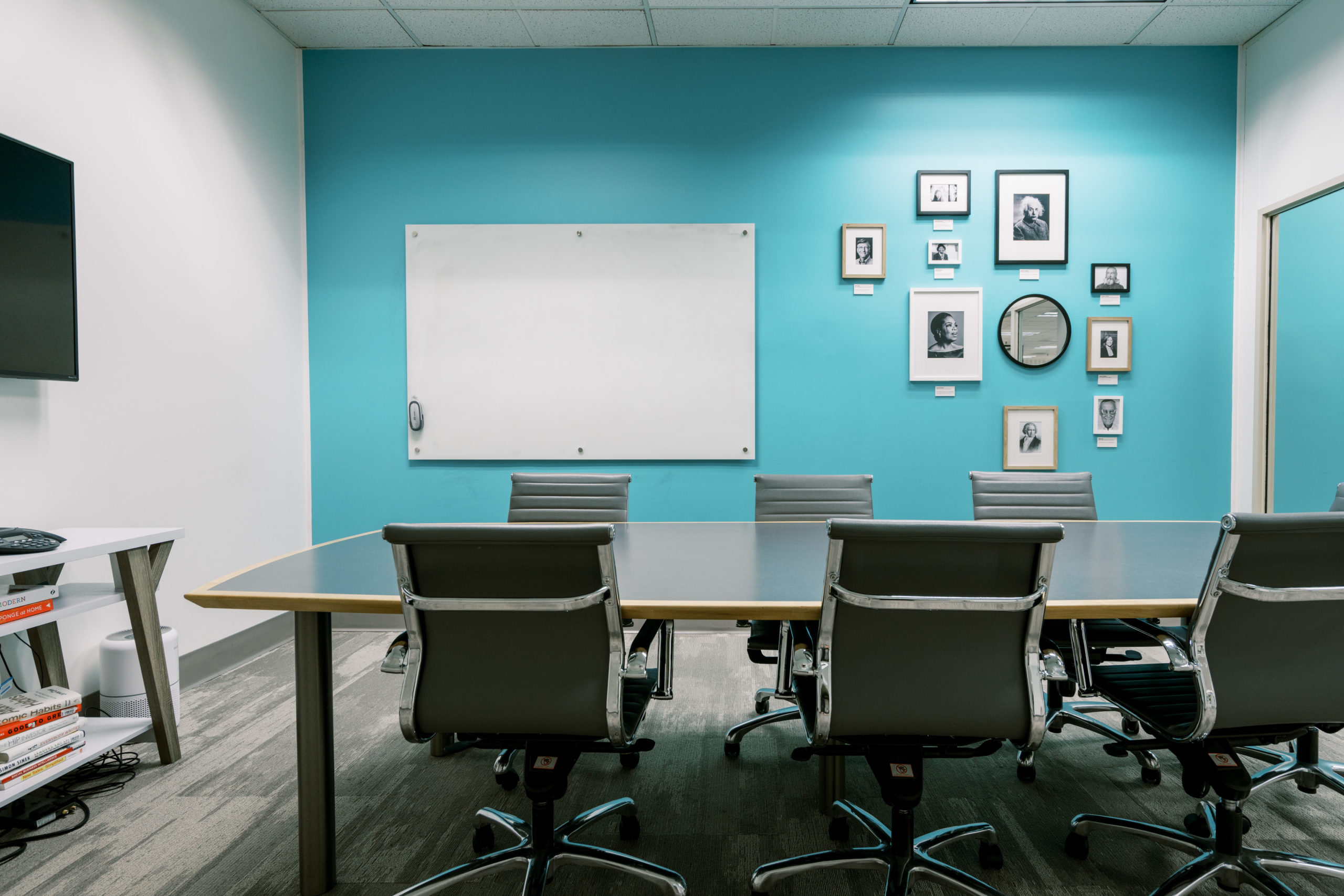 Collaboration Lab –

$65 / hour
Designed for larger teams looking to nail it. Space comes with a TV/projector screen, a whiteboard, and is the perfect spot to Collaborate for team offsites, workshops, and changing the world. Seats up to 25 people (classroom style) and 50 people (theatre style). Other set-up options available.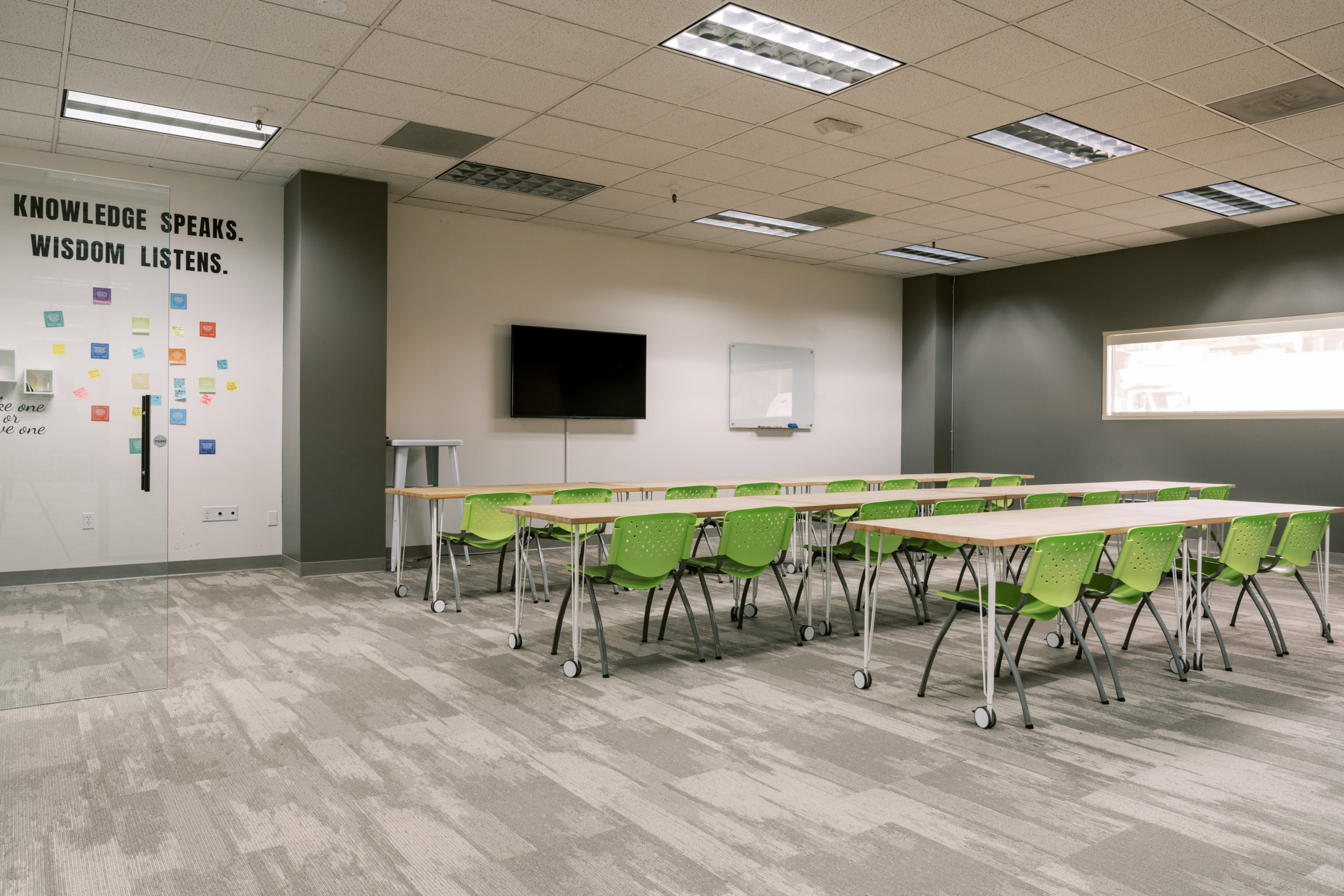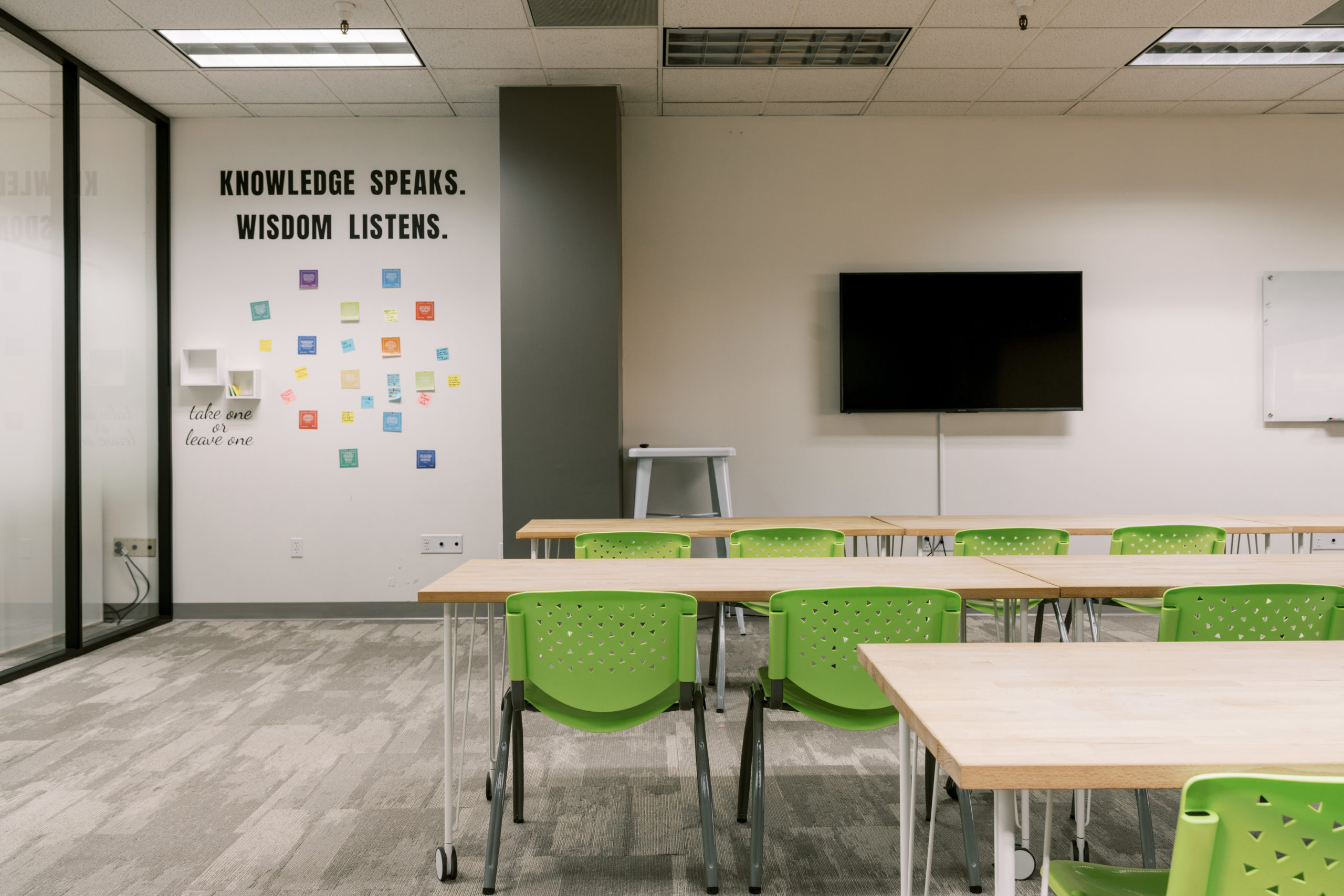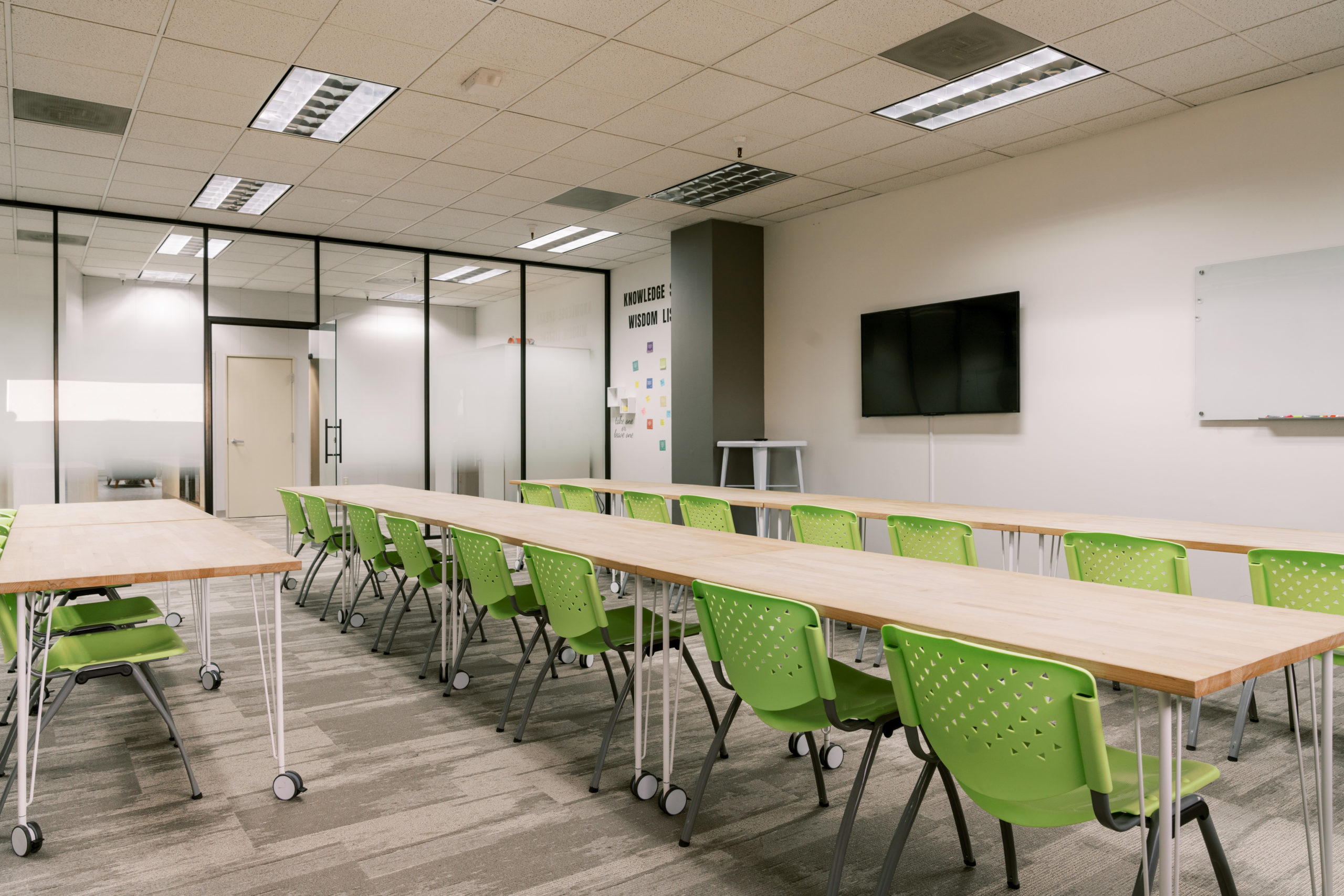 Private Offce –

$25 / hour [service available until leased]
Private Office available to rent by the hour or by the day. This is a great way to stay focused and have a private space for back-to-back virtual meetings/calls. Private office comes with a sit-stand desk, office chair and whiteboard. Book online or contact us at work@colabconnect.com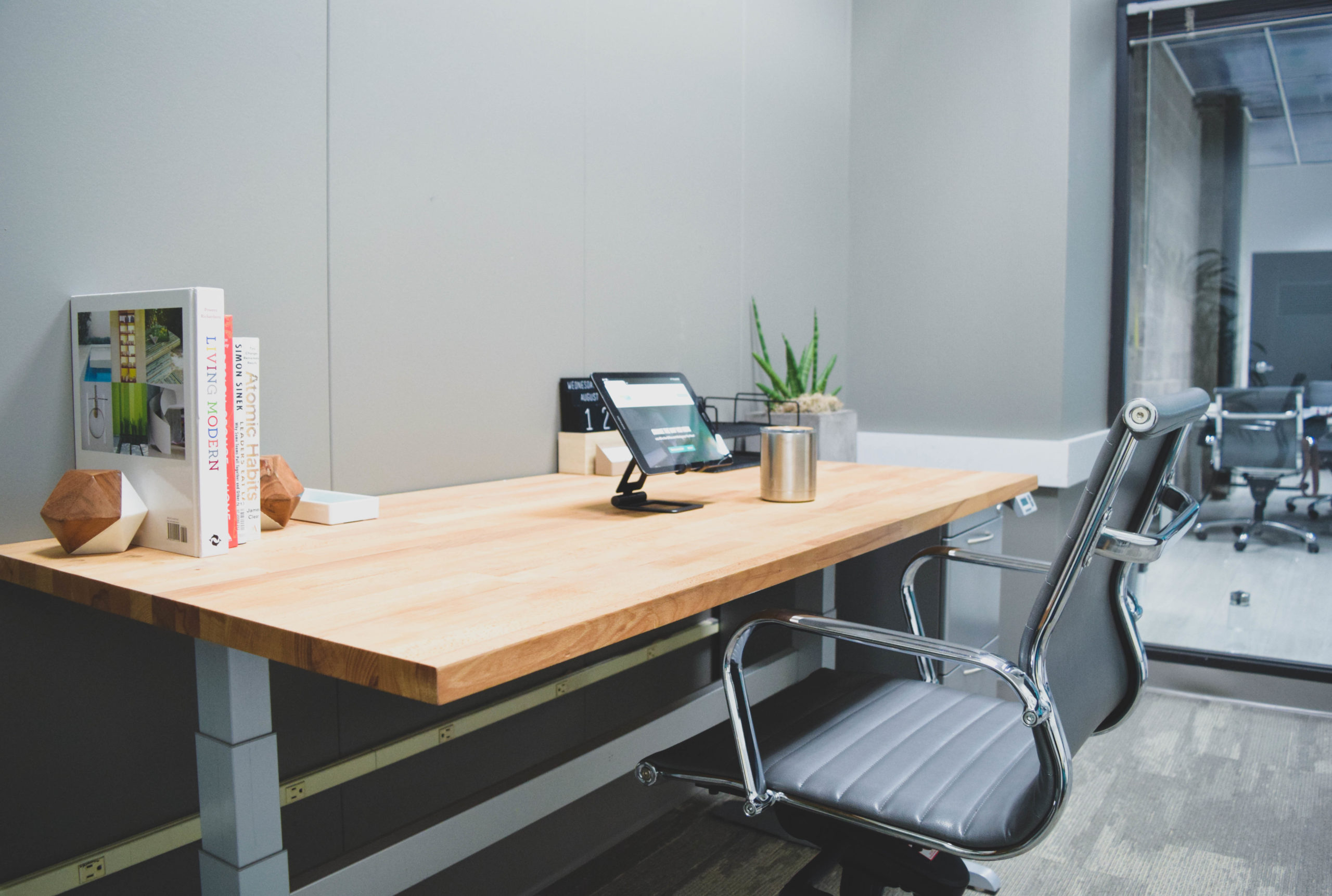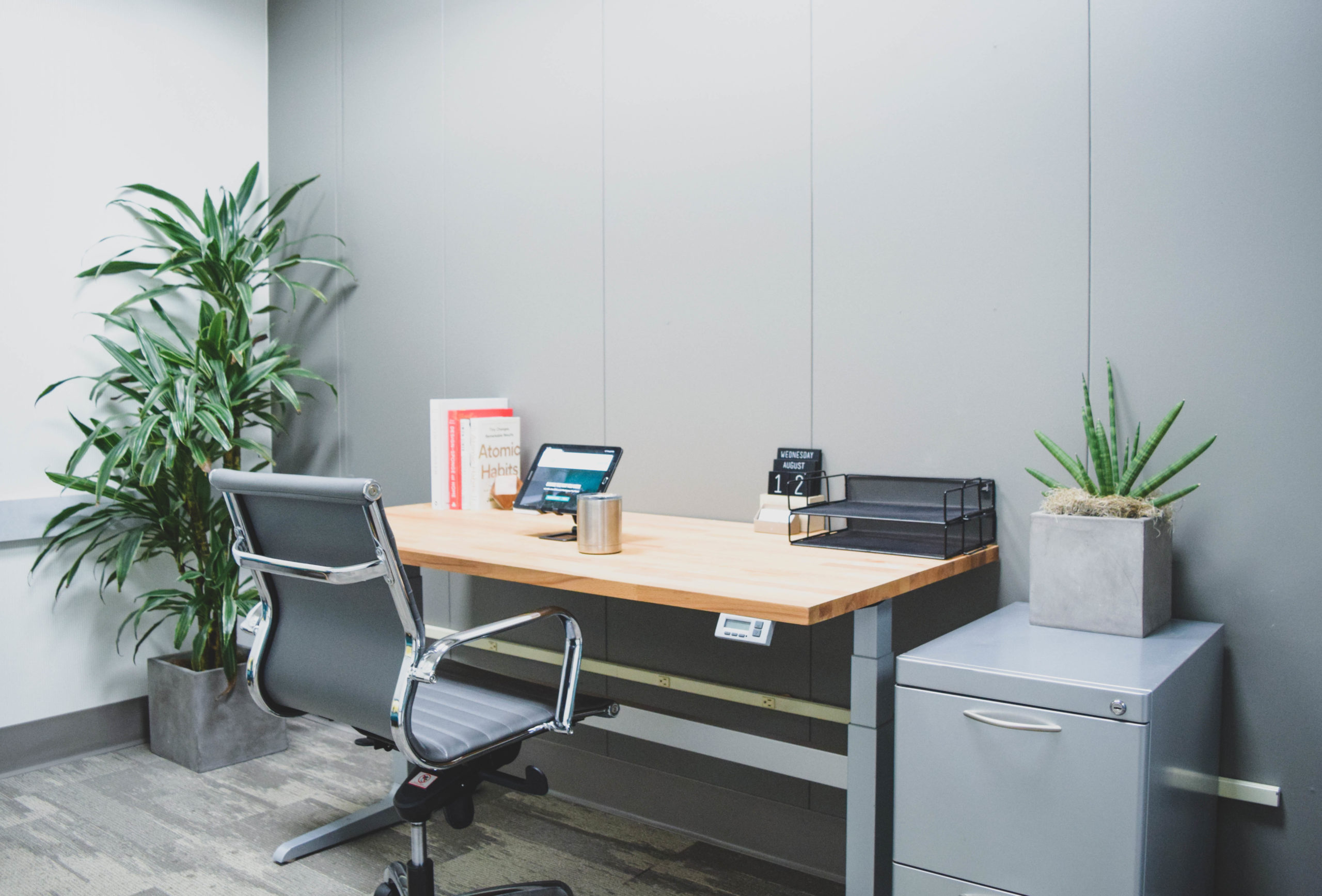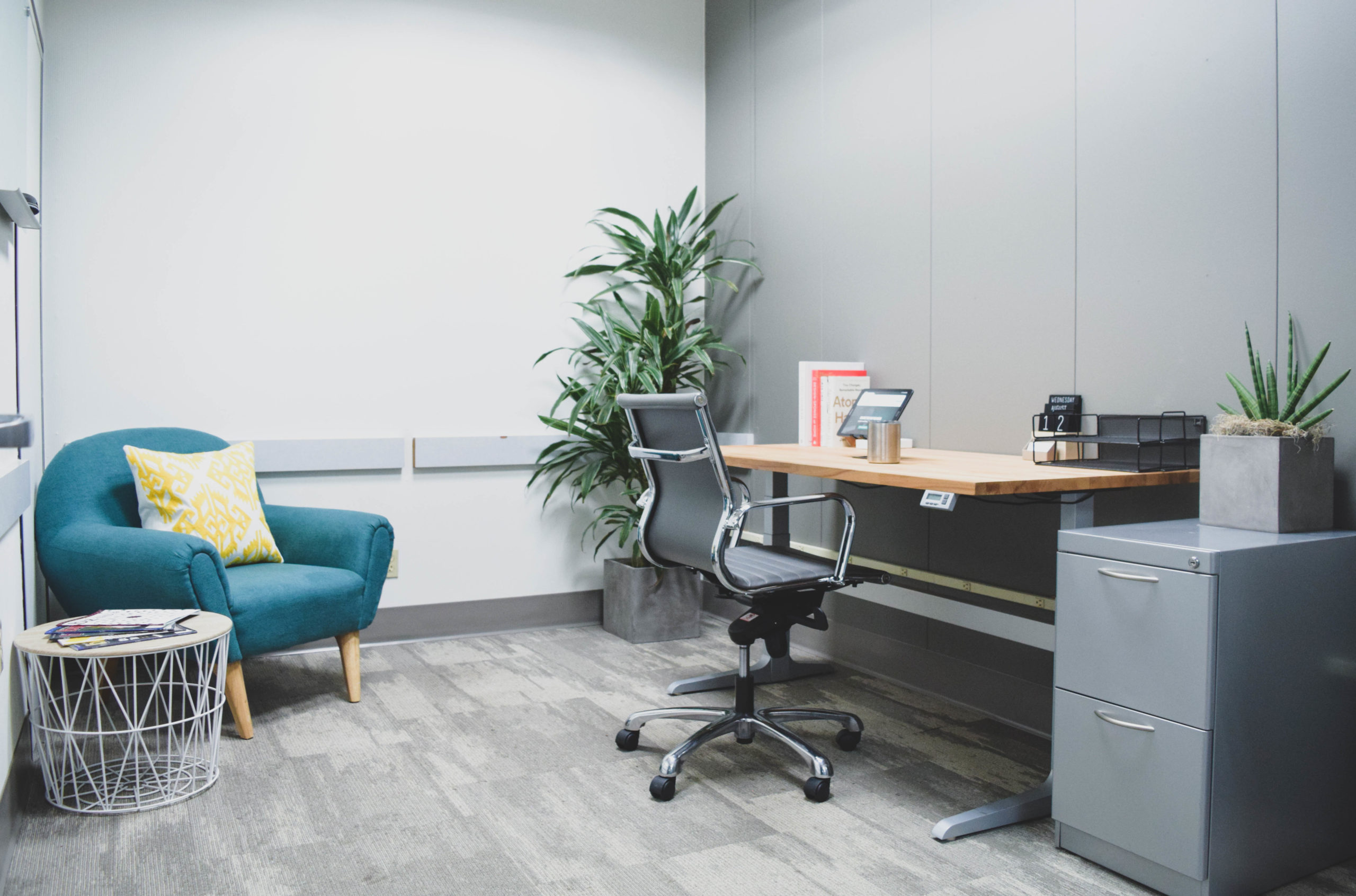 Event Space –

$150 / hour
Are you looking for a great space with a cool environment to host your next event? coLAB's Event Space is perfect for offsite staff events, networking events, or casual friend gatherings. coLAB's modern and flexible event space is sure to impress your guests. Note: All tables and chairs can be removed and/or configured to fit your needs. Book a tour to see in-person and ask about our layout options.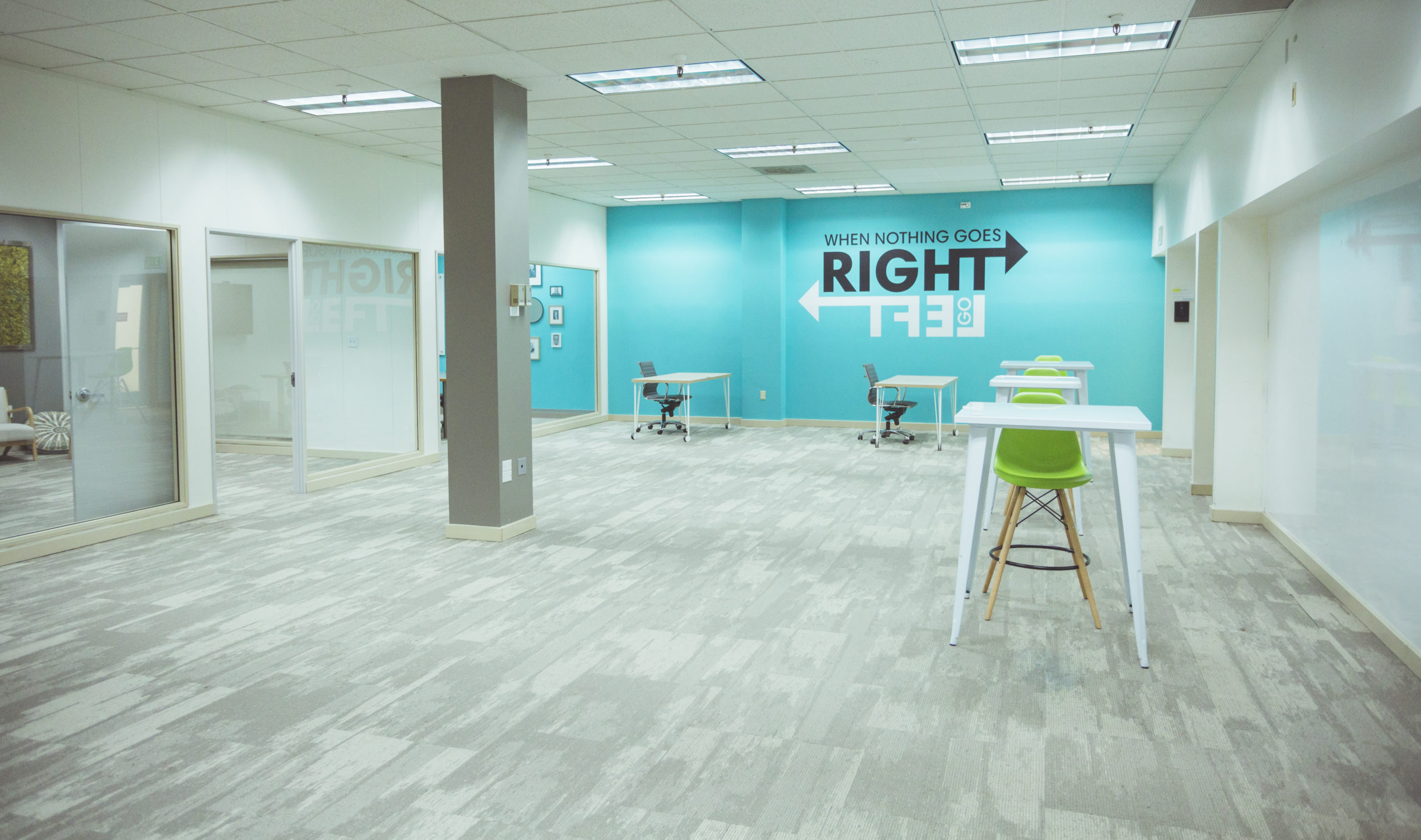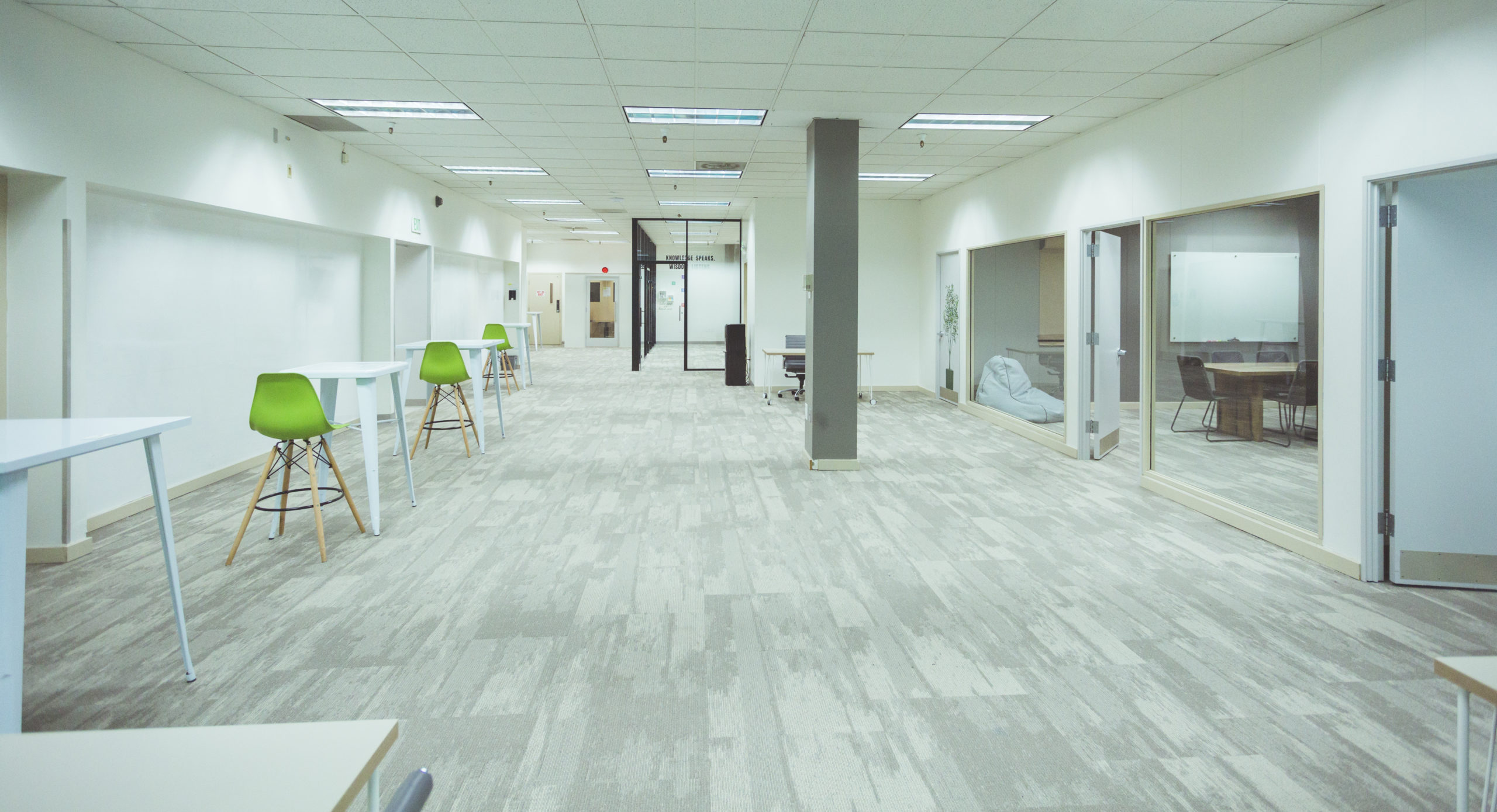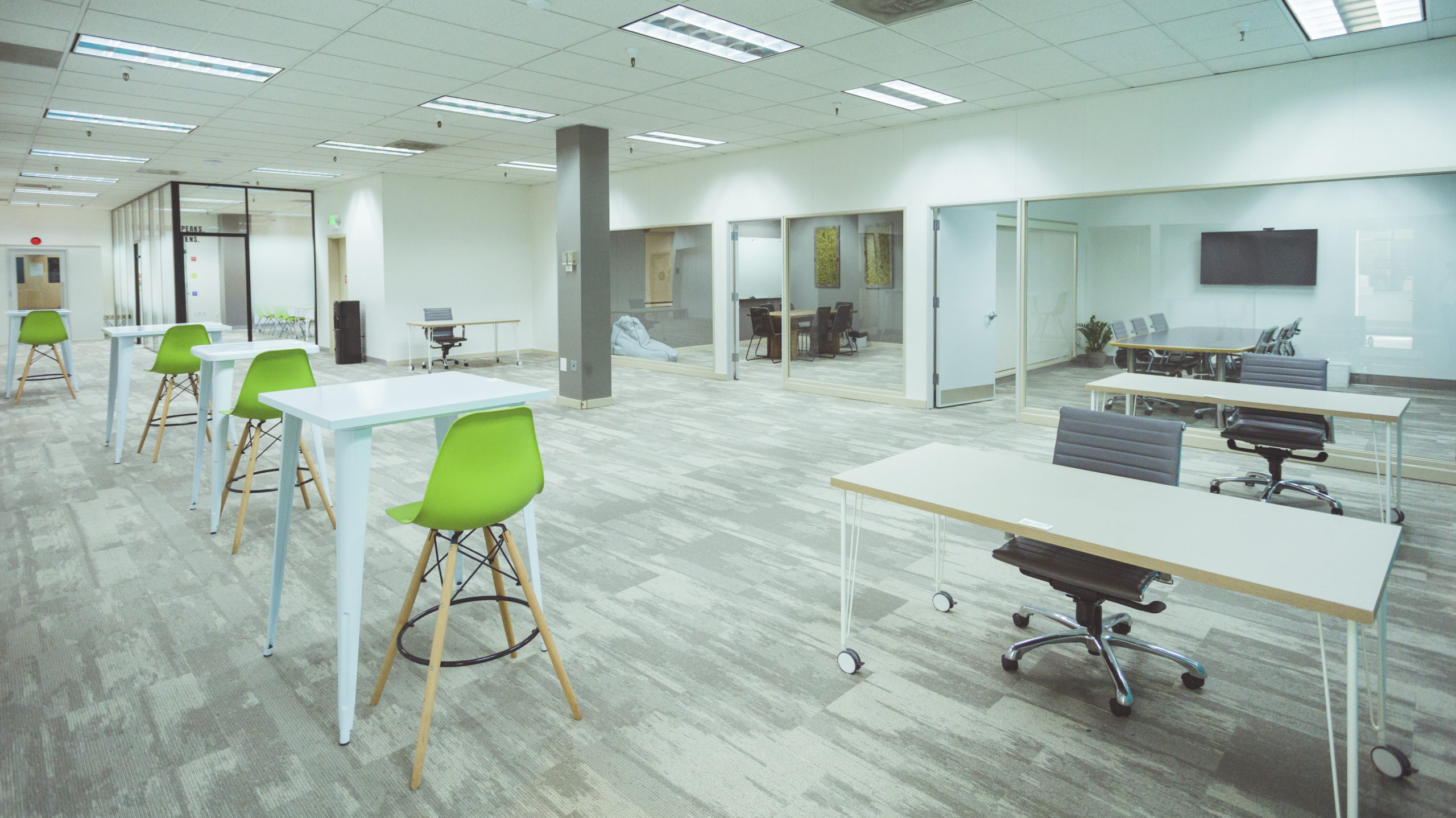 Upstairs Event Space –

$200 / hour
Discover the perfect space to host your next event in our vibrant upstairs event space! Our modern and versatile venue offers a seamless blend of functionality and style, providing everything you need to make your event a success. From networking sessions to presentations and product launches, our space is designed to accommodate a variety of occasions.